Northwestern State hosts 'mythical 51st state,' Boys and Girls State underway
The weeklong Louisiana Boys and Girls State leadership programs are underway on the Northwestern State University campus. More than 800 rising high school seniors from every parish have convened. Dozens of counselors lead the program. They've been a participant – or citizen – before. Citizen engagement staff member William Hogan teaches social studies at Simsboro High School in Lincoln Parish.
"Boys State is one of those events in my life that probably had more of an impact in helping shape who I am today in helping to impart civic values and virtues, and really conveying the message of the American system and everything that we think is positive about the U.S," Hogan said, who was a Boys State citizen in 2006, and has been involved in volunteer counselor roles ever since.
The programs are celebrating their 75th year in Louisiana. Louisiana is one of just a handful of states that puts on Boys and Girls State simultaneously on the same campus, according to Louisiana Girls State executive director Maggie Watts.
"If you've never been a part of it, you might not fully understand -- and I don't know I can fully convey -- the sisterhood and brotherhood that forms here. There's an idealism that comes out of having a working process," Watts said.
The citizens live in what Hogan calls the "mythical 51st state." They elect citizens to mock city, parish and state offices and pass bills functioning much like the state legislature. Hogan says they design the curriculum so that citizens grapple with real world problems, like how a town budget is jeopardized in an economic downturn.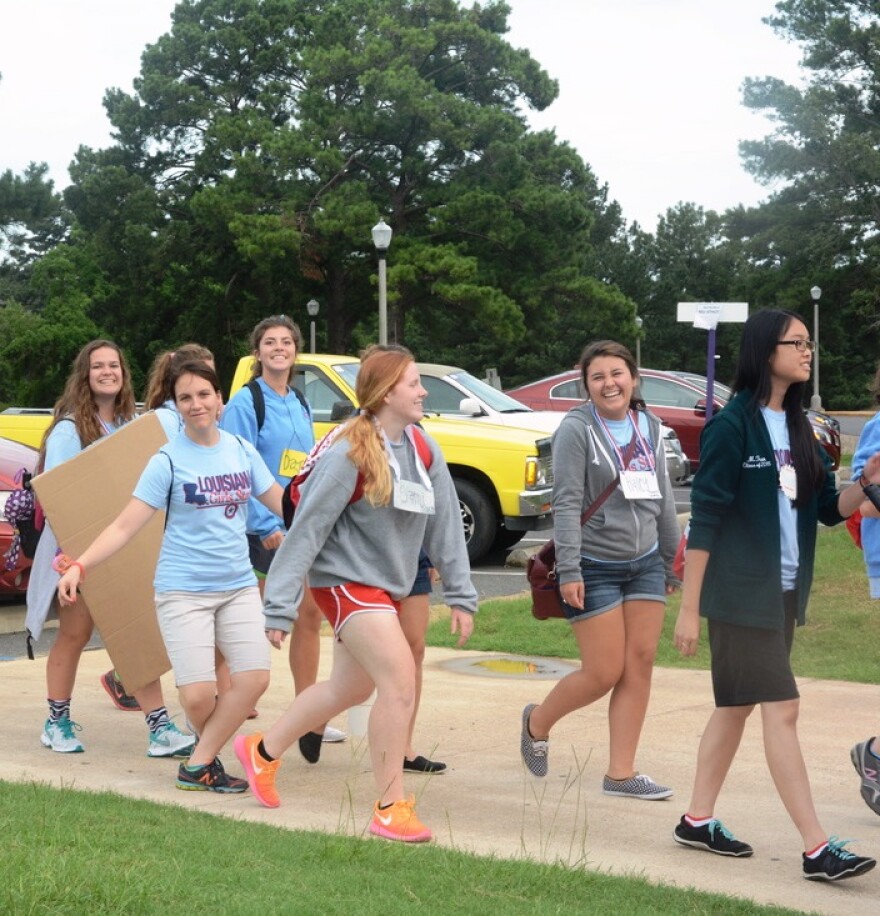 "Interestingly, some of the plans that our citizens develop we've actually seen later be developed by other local and state governments. Our citizens are actually mirroring what goes on in local government today," Hogan said.
Boys and Girls State delegates are sponsored by an American Legion Post, local businesses and community organizations. NSU has hosted the program since 2007. The citizens and staff stay in residence halls and meet in university buildings throughout NSU and Louisiana School for Math, Science and the Arts campuses.
The Girls and Boys meet for a social Thursday and a final convocation Friday.