NPR News Special: The Iowa Caucuses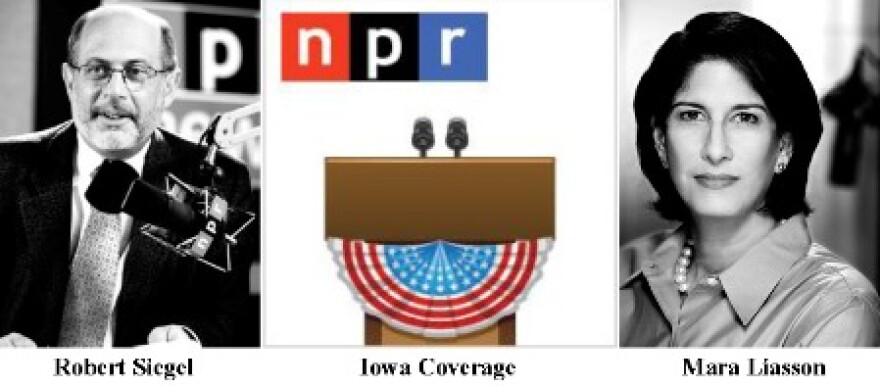 Airs Tuesday, January 3 at 8:00 - 10:00 p.m.
Hosted by Robert Siegel
Our special coverage will feature candidate speeches, newsmaker interviews, and updates from NPR correspondents at key candidate headquarters. We'll also hear analysis from NPR National Political Correspondent Mara Liasson and from NPR contributors E.J. Dionne (The Washington Post), Matthew Continetti (The Weekly Standard), and Andrew Kohut (The Pew Center).
Follow all the results on line with Red River Radio & NPR News: